Starting solids with your baby? Start with confidence!
What if I told you that you could:
Set your baby up for a life-long healthy relationship with food?
Teach your baby to become an adventurous eater (without the mealtime battles)?
Give your baby more nutrients in each bite?
Make family mealtimes with your baby exciting instead of stressful?
Reduce your workload when feeding your baby?
You can do all of these things and more with the Baby Led Weaning approach!
Feeding your baby his or her first bites shouldn't be stressful, it is a time full of joy and wonder. But it certainly can be intimidating for first time parents! Here on Baby Led Bliss, you'll find everything you need to feed your baby confidently using a baby led weaning approach. You CAN ditch the expensive, unappetizing baby food and feed your baby real, nutritious food - that you're already preparing for your family - and make mealtime more blissful! I'll show you how.
I'm Kaleigh McMordie, MCN, RDN, a registered dietitian and baby led weaning expert who is passionate about feeding babies nutritious, delicious meals -  starting from the very beginning. I decided to try the baby led weaning approach when starting solids with my own two girls with the goal of giving them the best shot at having a healthy relationship with food and body.
I wanted to help them grow into healthy, competent, adventurous eaters. It was the best parenting decision I could have made. To this day, people observing our family mealtimes frequently tell us,
"They're such good eaters!" or "They're so well behaved at the table."
After seeing the amazing benefits for both my children and myself as a parent, I want to help other parents use the same approach when starting solids with their babies.
Here on Baby Led Bliss, I'm sharing all of my expertise as a dietitian, mom, and recipe developer to teach parents all about baby led weaning. My mission is to provide you, the parent, with the most helpful, reliable information possible to help you succeed when starting solids with your baby. With a baby led weaning approach, your baby will develop eating skills more quickly and experience a wide range of flavors. This approach also helps foster lifelong healthy eating habits and positive relationships with food. All with more joy and less stress for the whole family!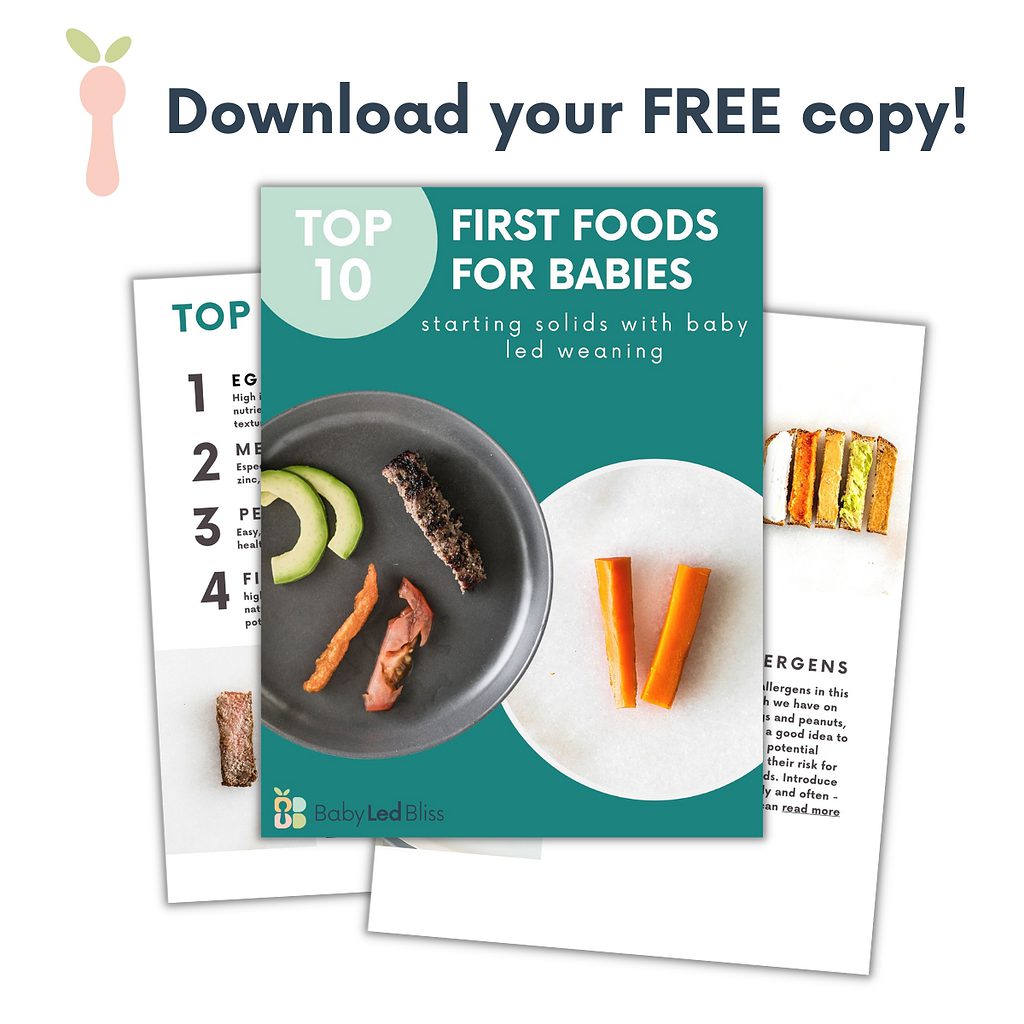 More About Kaleigh
Kaleigh holds a Bachelors of Science in Nutrition and Dietetics from Texas Tech University, a Masters in Clinical Nutrition from University of Texas Southwestern Medical Center, where she also completed her dietetic internship. 
She has shared her nutrition expertise with popular health, wellness and parenting websites and magazines such as Parents, VeryWell, Shape, Healthline, Prevention, mindbodygreen, Reader's Digest, PopSugar, Well + Good, Today's Dietitian and NBC News.