What is the right size and shape of food for baby led weaning? Here's exactly how to serve food so your little one can pick it up and eat it himself.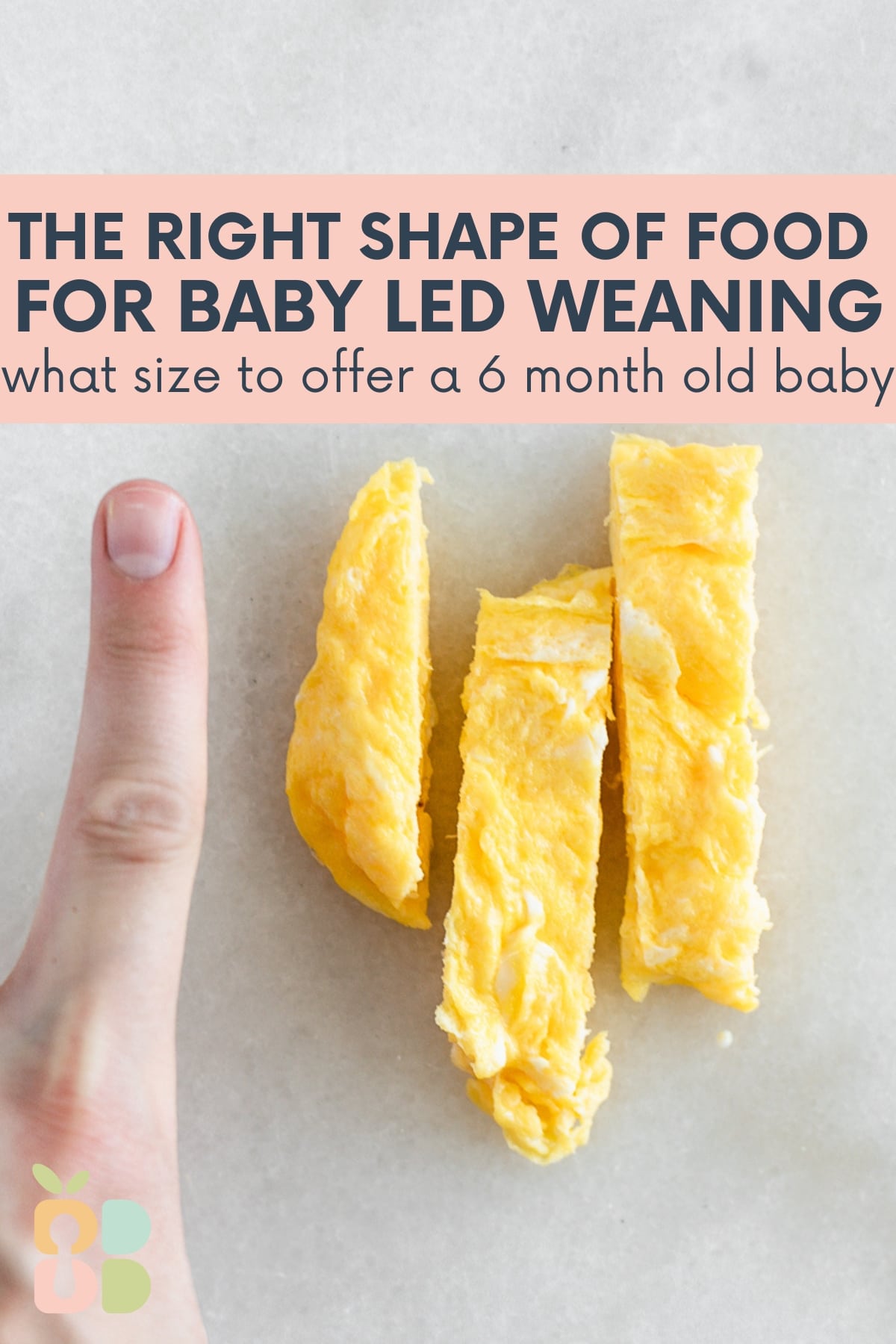 Offering finger foods to your little one for the first time is so exciting! But also kind of confusing. Should you cut food into teeny-tiny pieces? Actually, no. When it comes to starting solids with baby led weaning, bigger is better.
Jump to:
The Right Size and Shape of Food for Baby Led Weaning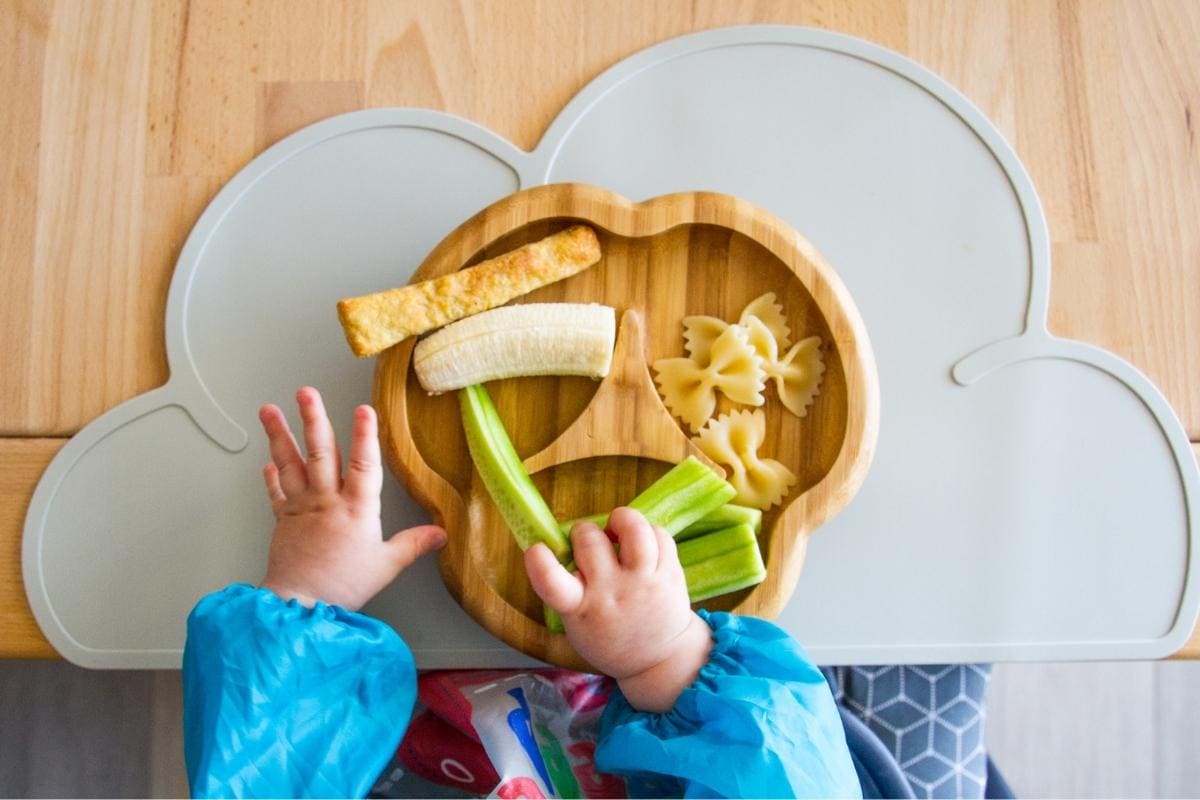 When starting baby led weaning around 6 months, the best shape of food to offer is about the length and width of one or two adult fingers.
The reason for this is that around 6 months of age, the way babies pick up food is by using a raking motion: sweeping an open palm across the tray and closing their hands around a piece of food and bringing their fist to their mouth with the food. (This is called the palmar grasp.)
By offering long strips of food about the size of an adult finger, you give baby a good chance of being able to pick up pieces of food with enough of the food sticking out from their fist that they can put into their mouths while still holding onto it.
If you are already a parent, this makes sense. Your baby can grasp your finger and bring it to her mouth using this open-and-closed fist grip. It will be less frustrating for baby if she can use the same motion to put food into her mouth.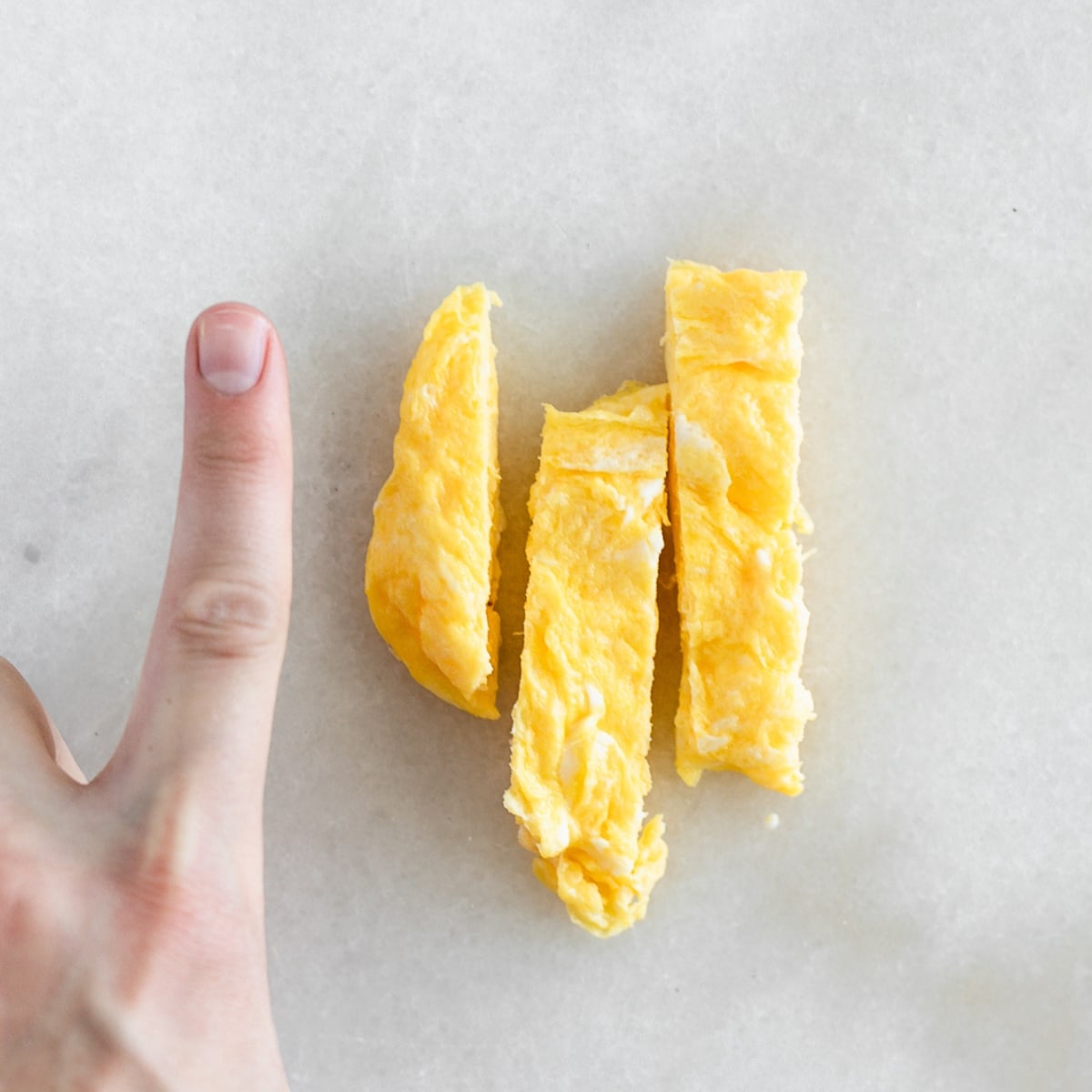 Will Babies Choke On Bigger Pieces?
I know, your MIL and grandma will think you are crazy for offering baby big pieces of food. But rest assured, they are not a choking hazard. As long as you're offering texturally appropriate food, bigger pieces are perfectly safe. Food that is soft enough to be gummed will be chewed by baby and anything too big to handle will be spit out.
Fibrous foods in this shape are also appropriate before baby has teeth, since baby can just naw on the food without actually eating any of it, then set it aside when it is no longer interesting. (Once baby gets teeth, stop offering tough, fibrous foods altogether to prevent choking.)
Can I Offer Big Pieces of Meat, Too?
Yes. By offering a long strip (or a drumstick), you give baby a handle to hold onto while he sucks the iron-rich juices out of the meat. He'll then be able to put it down when he's done. He won't actually eat any pieces of meat.
Read more: The Right Texture for Baby Led Weaning
When Do I Start Offering Small Pieces?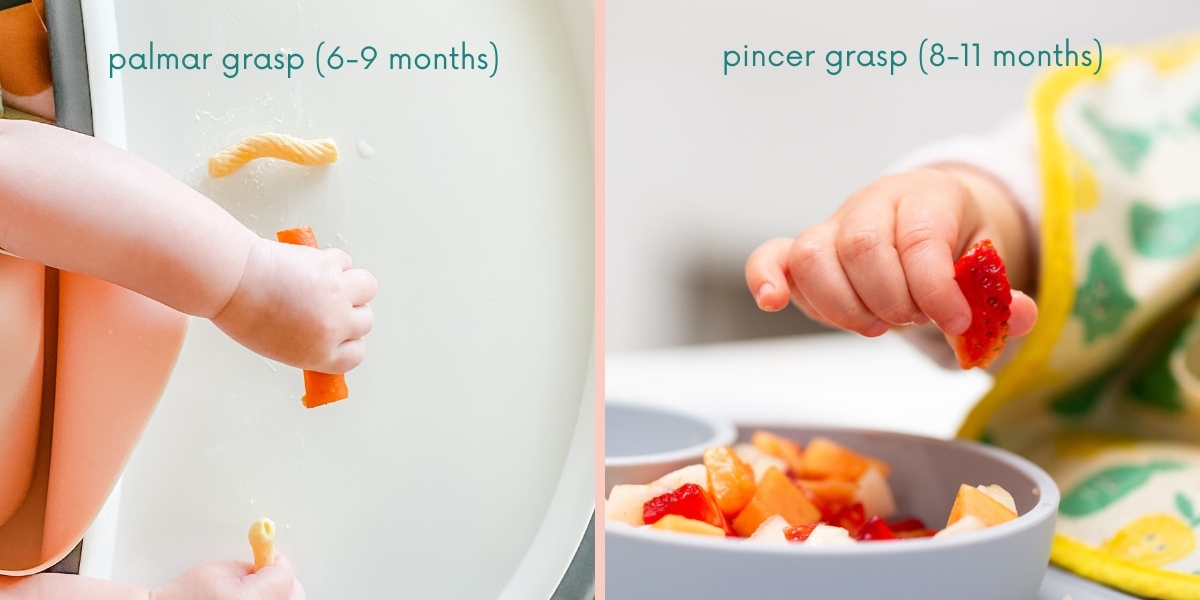 At 6 months of age, babies don't yet have the fine motor skills to use individual fingers and the thumb to pick up small pieces of food, such as green peas. As baby practices picking up solid food, he will develop the skills needed to pick up food with his thumb and index finger (called the pincer grasp).
The age this happens will vary by baby, but on average, the pincer grasp develops around 8-11 months of age. BLW babies may develop these skills a little faster than spoon-fed babies.
When you notice baby starting to use and master the pincer grasp, you can start offering more pieces of small food, however, you may still offer some larger pieces as well, since oral development may not quite match the fine motor development in the grasp. Baby may still need practice handling small pieces of food in his mouth, and therefore may gag and spit food out more frequently when first learning to handle small pieces.
It's important to continue avoiding choking hazards, such as small, hard and round or slippery foods, such as whole nuts, raisins, and whole grapes, even when baby can pick up smaller pieces!