Getting close to starting solids with your little one? You may be wondering if baby led weaning or the traditional puree method is best. Here's a comparison of BLW vs purees to help you decide!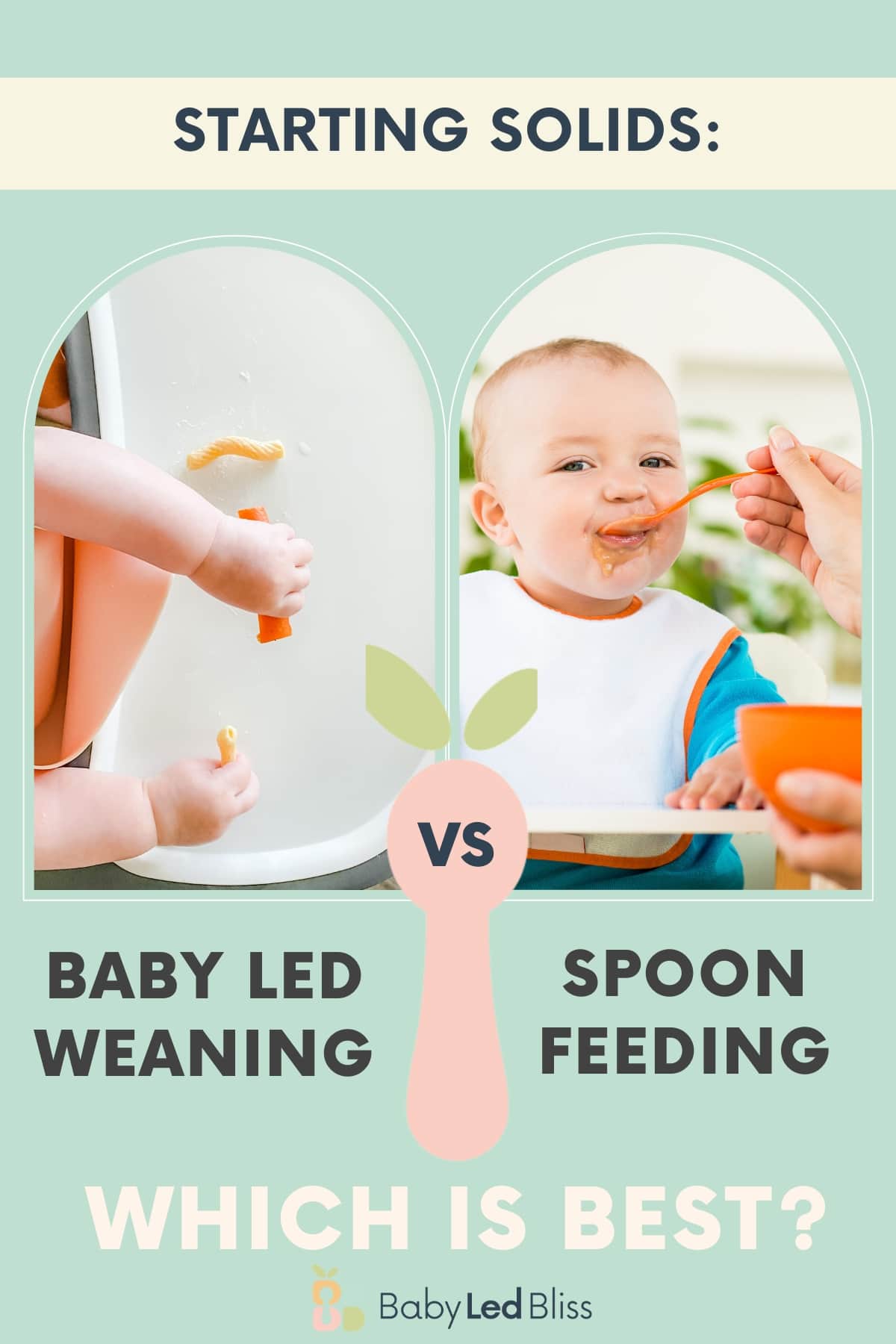 If you're new to the concept of baby led weaning (BLW), it may be a little shocking at first to think about handing your baby a large piece of food right off the bat, instead of spoon-feeding purees. To help you decide if baby led weaning is right for you, I've created a quick side-by-side comparison so that you can see from baby's perspective how BLW creates a more pleasant meal time experience.
Jump to:
What Is Baby Led Weaning?
Baby led weaning, also called self-feeding (or BLW), is an approach to starting solids that skips the purees and spoon-feeding altogether and goes straight to finger foods when babies are around 6 months old. The approach was popularized by Gill Rapley, who has done extensive research on the topic. With this approach, babies are in control of what and how much they eat. They use their hands to pick up age-appropriate foods and put them into their mouths themselves. They are guided by their own hunger and fullness cues, rather than a parent or caregiver pushing a spoon into their mouths until the jar or bowl is empty. Let's explore the differences in the meal time experience.
Read More: Benefits of Baby Led Weaning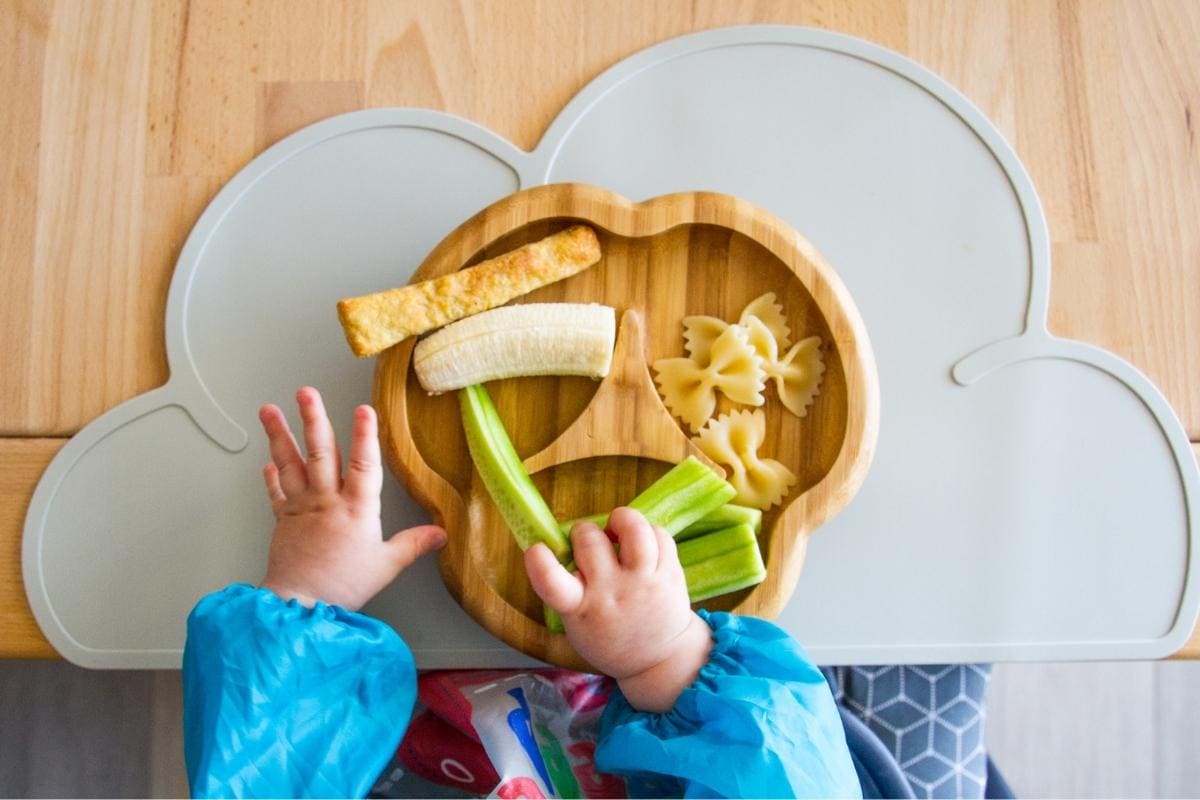 Baby Led Weaning Vs Purees: A Comparison
| Baby Led Weaning | Traditional Spoon Feeding |
| --- | --- |
| Baby decides how much and whether to eat | Baby is expected to eat and parent decides how much |
| Baby gets to choose pace and each mouthful | Parent chooses pace and each mouthful (may be unexpected to baby) |
| Baby is included in shared family mealtime | Baby often eats separately |
| Baby has same food as everyone else | Baby's food looks different |
| Baby gets to actively touch, pick up, explore food | Baby is passive, food is kept out of reach |
| Baby is exposed to a wide variety of colors, shapes, textures and flavors | Limited range of shapes, colors, textures and tastes |
| Baby gradually progresses to a more broad range of textures, self-directed progression based on skills | New textures and shapes introduced in steps, parent decided progress |
| Baby decides when and how much to cut back breastmilk or formula/when to stop breastfeeding | Intake of breastmilk or formula decided by parent, usually determined by a schedule or how much food baby is encouraged to eat |
| Food is fresh and nutrient dense | Food may be less nutrient-dense due to shelf stability or the need for added water to reach a puree texture |
| Messy | Also messy |
Which Is Best, Purees or Baby Led Weaning?
I know that for many parents, safety can be a big deciding factor. If you're worried about baby led weaning being safe, don't be. (But do inform yourself about practicing BLW safely.)
That said, look at the comparison above and ask yourself, if you were a 6 month old baby, which would you choose? Which would be the most enjoyable experience? If your goal is to make eating enjoyable and a learning experience for your little one, there is no doubt that the baby led weaning method is best! And that's not even considering the multitude of benefits from a health and wellness perspective!
That said, every family is different and you have to do what works for you. If you choose to go with purees, know that you can still incorporate a responsive feeding style that respect's your baby's hunger and fullness levels.